March 26, 2018 at 9:53 am
#7513
Francis
Keymaster
SubSimple will only accept SRT files encoded in UTF-8. If it can't recognise the file, it won't convert.
To make sure your SRT file is in UTF-8:
– open your SRT file in TextEdit on your Mac
– in file, choose "Duplicate"
– then choose Save
– At the bottom, where it says Plain Text Encoding, choose: Unicode (UTF-8)
– Save new SRT file


For selecting external drives, it's possible, but you have to access them in a different way. SubSimple runs a Python script in a Linux interface. This might alter some of the Mac-interface you're used to.
You can access external drives by choosing the / and selecting "Volumes".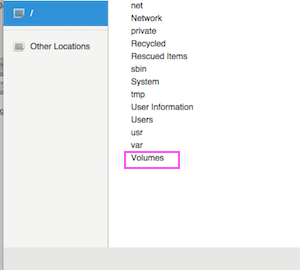 show